WELCOME MELANIN KINGS AND QUEENS!!
The purpose of My Melanin History 365, LLC is to educate, uplift, and motivate OUR youth about OUR history. Growing up, our history was hidden from us for many reasons; however, today we can make a change by reading to educate ourselves, learning from each other , listening to each other, making our voices heard, and educating our babies so they know they "Come from the Finest Crop."- Jay-Z.  It is important that we not only educate ourselves, but our youth as well because ..... THEY ARE OUR FUTURE! My clothing is for ALL who are in support of equality and social justice for children and adults who are of Melanin Descent. Let's help educate each other and our youth together!
Thank you in advance for your support !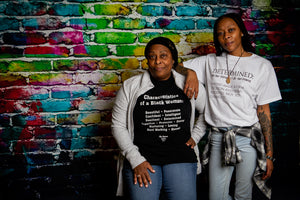 THE CREATORS:
 Thank you for your genuine love and support. Our names are Lyse and Annette. Our ultimate goals are to uplift, motivate, and educate OUR community about our history. We also want to provide our community with a sense of pride and self-reliance while WEARING our history in a fashionable manner.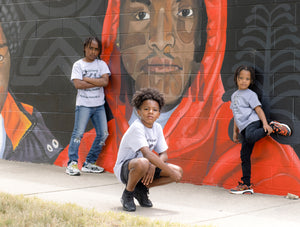 It is our responsibility to educate our Black Boys. It is our responsibility to teach our Black Boys how to have respect for themselves and others'. It is our responsibility to shower our Black Boys with love, so they KNOW they're wanted, loved, and appreciated.
MY MELANIN HISTORY 365's KID CREW PRIVACY NOTICE
OUT OF RESPECT FOR OUR YOUTH AND THEIR FAMILIES, MY MELANIN HISTORY 365, LLC PROHIBITS COPYING ANY PHOTOS OF ANY YOUTH. COPYING PHOTOS OF OUR YOUTH MAY RESULT IN LEGAL ACTION. WE LOVE AND APPRECIATE ALL OF YOUR SUPPORT! THANK YOU IN ADVANCE FOR UNDERSTANDING !
Dear Black Boys and Black Men….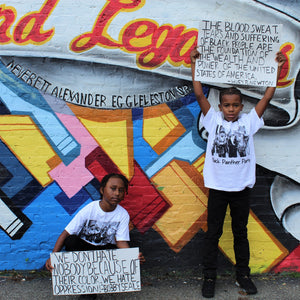 You are loved. You are valued.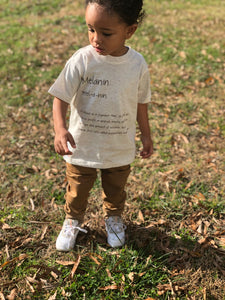 You are appreciated. You are strong.
Black Boy Joy
Our Black Boys have so much Power. It is our responsibility as a community to ensure that we educate them, guide them, correct them when wrong, and have their backs when they're right. We have to teach loyalty and respect. It is important to have their best interest by supporting them and encouraging them to do their best/ be the best version of themselves that they can be.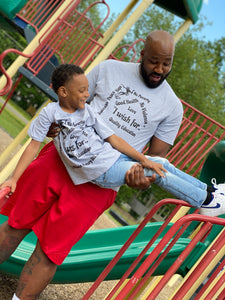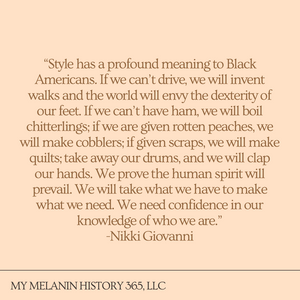 Contact Us:
Email: mymelaninhistory365@gmail.com 
Instagram: @mymelaninhistory365
FaceBook: My Melanin History 365
Please allow at least 72 hours for a response